Pillows. Duvets. Mattress Protectors.
EXPERTS OF PRIVATE LABEL BEDDING PRODUCTION
Nineteen production lines, modern machinery, and the best specialists in the field can create your desired bedding products. The company's technical capabilities allow us to produce duvets and pillows in different sizes, quilting patterns, and complexity, while the team continues to look for even more functional fabrics and innovative solutions.
CUSTOMER SPECIFIC SOLUTIONS
When creating products for your brand, we focus on understanding your needs and work closely with you at all stages – from the creative process, through production, to smooth delivery. Even if you are new to the textile products category, our expert insights will allow you to develop the highest quality products that meet all market standards.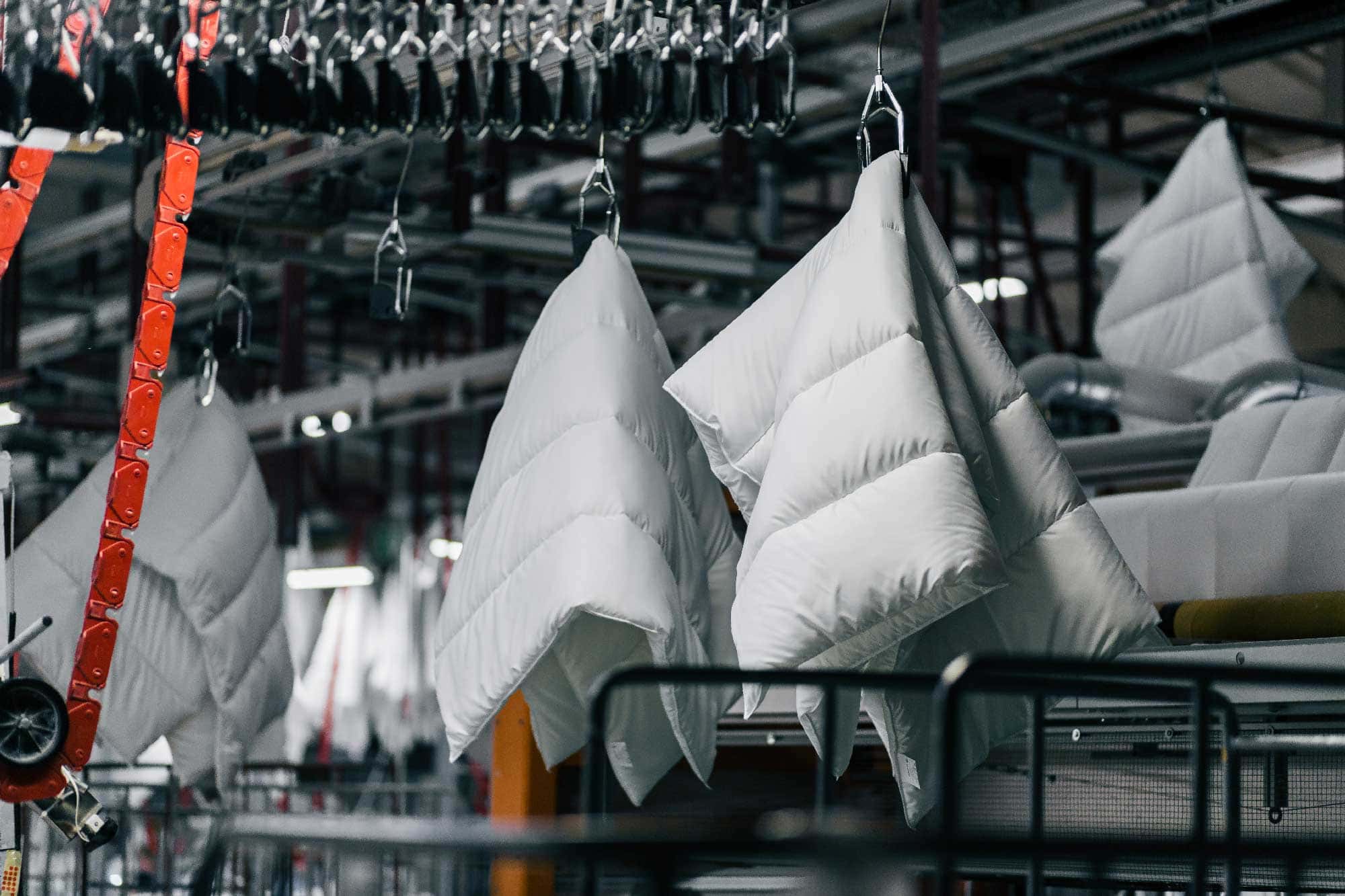 It is important for us not only to achieve our goals but also how they are achieved. We carry out our activities taking into account the impact on the environment, which is why we can also offer our customers more sustainable alternatives: packaging that is easily recycled or made from secondary raw materials; filling made from PET bottles; GRS certified fabrics; Products registered in the Made in Green system.
The Interscalit team's expertise lies in the production of duvets, pillows, and mattress protectors. With almost 30 years of experience in the home textile product category, we are not afraid of challenges and requests to produce other types of textile products: sleeping bags, pet beds, and decorative pillows. At the beginning of the COVID-19 pandemic, we manufactured disposable gowns for medical personnel according to the order of the Ministry of Health Protection of the Republic of Lithuania.
Frequently asked questions
Frequently asked questions